Arrival in Port Vila
HELPR-1 sailed from Cairns to Port Vila over 10 days, arriving safely on Sunday the 24th of April. The vessel was welcomed by the Vanuatu Ministry of Health, including the honourable Minister of Health Mr. Bruno Leignkone, Director Samuel Posikai and his leadership team, and the Vanuatu World Health Organization (WHO) Country lead, Dr. Eunyoung Ko. A team of Vanuatu health officials jointly created a mission plan that was endorsed by the COVID-19 leadership team. Initial plans were significantly expanded, given the difficult access and opportunity presented by use of the vessel.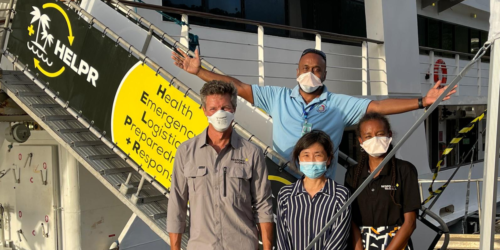 Mission Objectives
Rollout of COVID-19 vaccine in hard-to-reach areas / low coverage areas

Transport of essential pharmaceuticals and health materials to designated sites

Provide general and specialized essential services – Ear, Nose and Throat (ENT), Dental, Eye, Non-Communicable Disease (NCD), maternity and mental health

Roll out COVID-19 testing for diagnostic and surveillance purposes in remote areas

Provide access to catch up childhood vaccines in hard-to-reach areas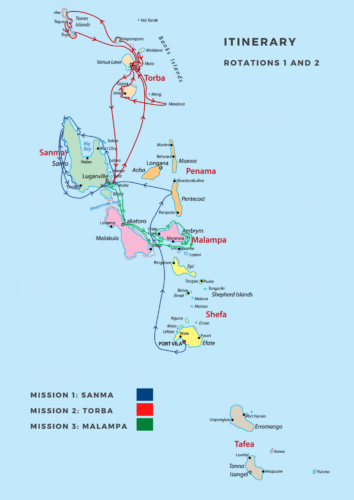 Supply delivery to Pentecost
HELPR-1's first medical operation was to deliver much-needed oxygen, medical supplies, and medical beds to the island of Pentecost. Pentecost had suffered a large COVID-19 outbreak only two weeks prior, with a provincial health team in the field, but with supplies dwindling. HELPR-1 dropped off the equipment for local team collection and then donated fuel to support local team transportation. We then proceeded to Luganville on the island of Santo, Sanma Province, where we met the Provincial Secretary General and the Sanma Public Health team. Sanma was still in "lock-down" with fears of a widespread outbreak, and lack of vaccination, particularly on the West Coast.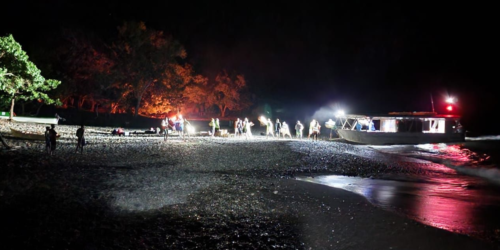 Supporting Sanma's Public Health Team
Over 40 local responders joined HELPR-1 as it made its way along the coast of Santo. Local teams were dropped off at various remote locations and were regularly resupplied by the vessel. Combined local and Respond Global teams delivered 816 COVID-19 and 112 childhood vaccines, and primary health care services to 14 remote villages and 1,011 people. Health care included ear, nose and throat (ENT), dental, treatment of Non-Communicable Disease (NCD) and mental health clinics. Outreach services and routine childhood vaccines had been suspended for the previous 18 months due to COVID-19.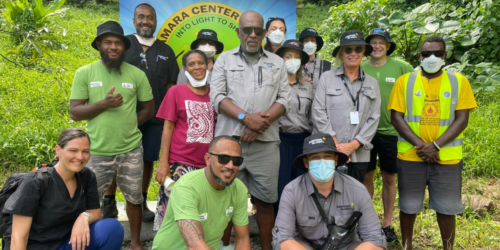 Stories were shared of people walking for days to reach the beach in time to meet HELPR-1 and be vaccinated. The value of testing was also highlighted, when a group of 25 people arrived from one village displaying symptoms of respiratory illness. Despite their remoteness, COVID-19 had clearly arrived, and 25% tested positive on screening by the health team. The health staff in remote clinics were particularly happy to see the teams, enjoying being part of a larger team and receiving much-needed supplies from Luganville.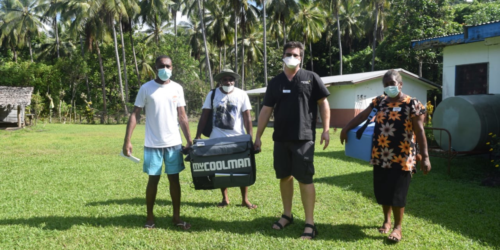 Team Transition
Our international teams transitioned in mid-May, with rotation 1 departing, rotation 2 arriving, and some of the existing team continuing. As the second team completed mandatory quarantine in Port Vila, HELPR-1 completed a short mission to deliver medical supplies and equipment to three Santo villages that had not been reached in the previous 2 weeks.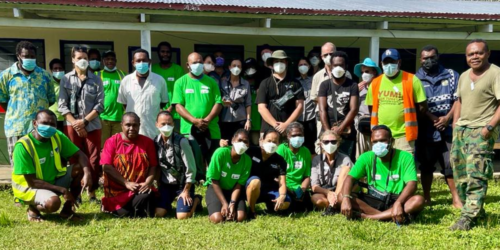 Reconnecting Torba to Health Services
Once the rotation 2 team joined HELPR-1 in Luganville, the vessel left Sanma Province, journeying north to Torba Province, where it was joined by the provincial health team. The team began delivery of 1,016 COVID-19 and 117 childhood vaccinations, as well as integrated health service delivery to 1,594 people; the team treated patients for hypertension, diabetes, asthma, tooth decay, cataracts and mental health concerns, including depression.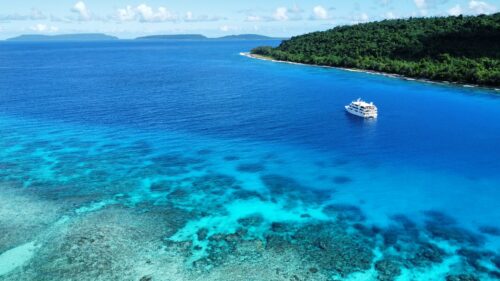 As Torba is one of Vanuatu's most remote and inaccessible provinces, communities in this region were relatively cut off from medical services during the pandemic. HELPR-1 was able to support the Torba Public Health team by providing a cold chain solution to enable vaccine delivery, as well as safer access to islands and villages, some of which required difficult reef access and long hikes to reach. Members of the local area council, police, disaster management and climate change units also joined the mission in Torba using the opportunity to discuss longer-term projects with communities, including future usage of the vessel. HELPR-1 visited 15 villages and 10 islands in the region.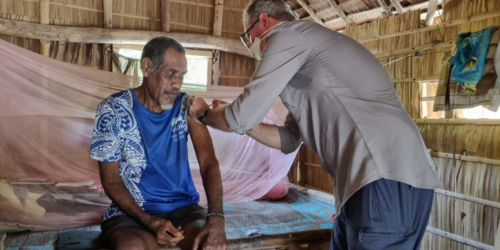 The team completed the mission in Torba Province and after dropping the provincial team in Sola, proceeded to Luganville for resupply and refueling before moving on to Malampa Province.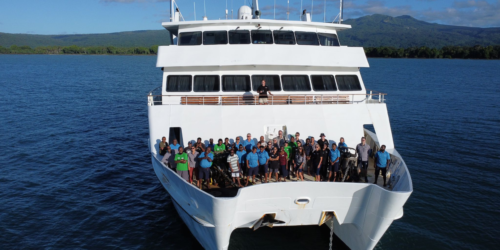 Supporting Malampa's Public Health Team
The final week for rotation 2 was spent in Malampa province, supporting the Provincial Health Team to deliver vaccination and primary health care to its remote communities. HELPR-1 picked up the provincial team in Norsup, Malakula before sailing to the islands of Ambrym and Paama, delivering clinics in 6 villages. 
Local reception of HELPR-1 was very strong, with the team supporting the delivery of over 800 COVID-19 vaccines in one week, as well as eye, dental, prescription, mental health, and non-communicable disease services for an incredible 1,472 patients.
HELPR-1 completed its third mission and returned to Port Vila on the 14th of June for 3 weeks of scheduled maintenance. The vessel was urgently tasked on 15th June to support a Search and Rescue Mission around Devils Point for a sunken vessel and missing crew member. She will remain on standby to assist as she prepares for her next rotations from July – September 2022.