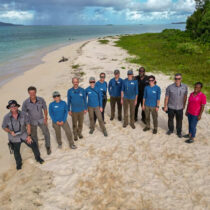 Respond Global is proud to have delivered cyclone preparedness and response training aboard HELPR-1 in Vanuatu recently, in partnership with Global Support and Development. The five-day training program focussed on safe chainsaw use for post-cyclone debris removal, and leadership and coordination during a disaster. The course was attended by a unique blend of coordinator and operational roles, with participants from the Vanuatu National Disaster Management Organization, Ministry of Health, Police, Red Cross, Local Area Councils and Maritime Safety, as well as local NGOs including ProRescue.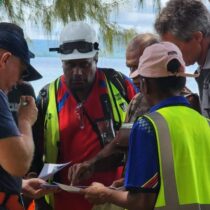 In an intensive week, attendees practiced working within an Incident Management System (IMS), received technical training in safe chainsaw use and debris removal, and participated in a full-scale simulation exercise. In another first, our health and logistics response vessel HELPR-1, served as the accommodation, teaching venue, and moving base for all exercises and simulations that were delivered on various islands in the north Efate region of Vanuatu during an action-packed week.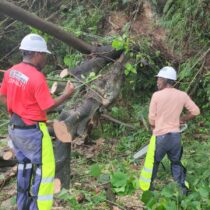 HELPR-1's marine crew also attended the course and were called upon to put their debris-clearing training into practice when Category 2 Cyclone Irene hit Port Vila in January of this year. The crew worked tirelessly through the night to ensure the vessel was securely moored at port and were then requested by the National Ports Authority to assist in clearing fallen trees from the main road to the wharf. Thanks to their efforts access was restored safely and quickly and HELPR-1 and its crew remain on standby to respond when and where they are needed.