Southern NSW Local Health District has partnered with Respond Global to deploy eight nurses to health facilities that are under staffing pressure. All hospitals in the District have been impacted by furloughing caused by a surge in winter respiratory illnesses.
Respond Global have deployed six nurses from around Australia who will work in local facilities for a minimum of two weeks at a time. Two additional nurses arrive next fortnight.
The "Flying Squad" has been set up to enable continuity of care in the places that need it most. Thuan Vo, Respond Global Nurse, is currently working at Queanbeyan District Hospital.
"I was working in Brisbane as part of the Respond Global Team response during the mass COVID vaccination efforts earlier this year when I was contacted regarding the opportunity to be deployed to hospitals that had critical nursing shortages" Thuan says.

"One of those areas was Southern NSW Health. I thought that it would be a great opportunity to not only enhance my skills and get some life experience, but it was also a chance to help a hospital that was in need. Despite the cold weather I have really enjoyed my time at Queanbeyan Hospital's Inpatient ward. The staff have been so welcoming and supportive."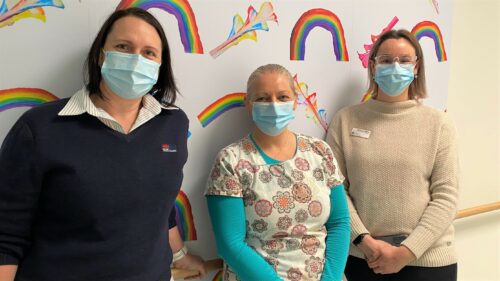 Southern NSW Local Health District Chief Executive, Margaret Bennett says that the Flying Squad has been a great support to service delivery in Southern.
"The Respond Global nurses have been enthusiastically welcomed by the care teams they have supported across Southern. I am very grateful for the fabulous support of Respond Global who have partnered with Southern NSW Health in the provision of highly skilled nurses to assist us during a period of critical staff shortage" she says.

"Respond Global's agility and responsiveness has been greatly appreciated, and we are exceptionally grateful for the visiting nurses who have so ably supported the Southern team."
Respond Global Director of Health Services, Rebecca Weir stated:
"The current and ongoing challenges faced by health services requires a different approach to staff support than has historically been used, this deployment model provides flexibility and agility for Southern Health LHD, whilst providing a unique experience for the Respond Global staff."

"This model is often used post sudden onset disaster or disease outbreak in developing countries, to work alongside fellow health colleagues and provide support where it is most needed, the right people at the right place at the right time."
The Flying Squad will operate across the District as an ongoing measure to combat the continuing challenges of the COVID-19 pandemic.