Meet Tori Prendergast, a medical student from the University of Auckland, who recently joined us to undertake an internship. Tori worked with Respond Global for five weeks as part of a professional placement for her Bachelor of Medicine and Bachelor of Surgery.
Tori first got to know our team when training with the New Zealand Medical Assistance Team (NZMAT) in 2015, and she has previously deployed as one of our emergency nurses in Southern NSW. She has extensive experience in emergency response, having deployed to Fiji's Tropical Cyclone Winston in 2016, the Samoan Measles Outbreak in 2019, and the aeromedical evacuation of Afghanistani refugees in 2021.
"I chose Respond Global as I want to develop within the world of emergency medicine and health crisis response, and I wanted to work with an experienced and dynamic team. What I loved about my time at Respond Global is that the team has different clinical skill sets, functions to maximise the strength of the collective, and works to empower local health response."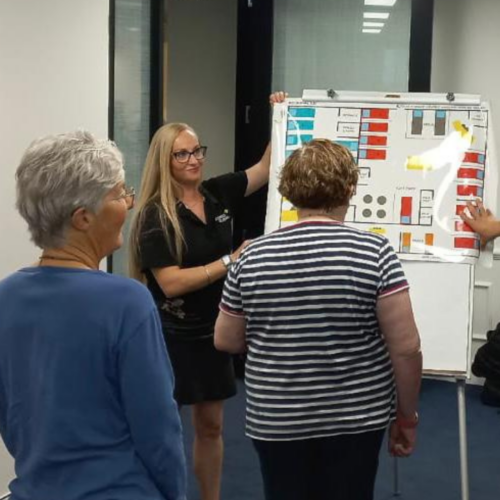 Tori has been an integral part of the team during her short time with us. Drawing on her experience as an Emergency Nurse in Middlemore Hospital's ED (servicing New Zealand's National Burns Centre) Tori stepped in as one of our faculty to facilitate our March 2023 Brisbane Burns MCI Course. Tori played a key role in developing the material and online learning for the course, as well as in developing clinical policies and procedures within Respond Global's health services team.
We thank Tori for her amazing contribution to our team and look forward to ongoing collaboration with her in the future.
Internships and Volunteer Placements – Work With Us
As a social enterprise, we seek to empower others to respond to emergencies and disasters by using our resources, skills, and wealth of collective experience to help those in need. We place huge value on supporting those who wish to make a difference in this space and offer internships and volunteer placements as a way of enabling their development.
We welcome expressions of interest to join our team as an intern or volunteer. Please get in touch by clicking the button below and sending us a message or call us on +61 7 5343 1940.